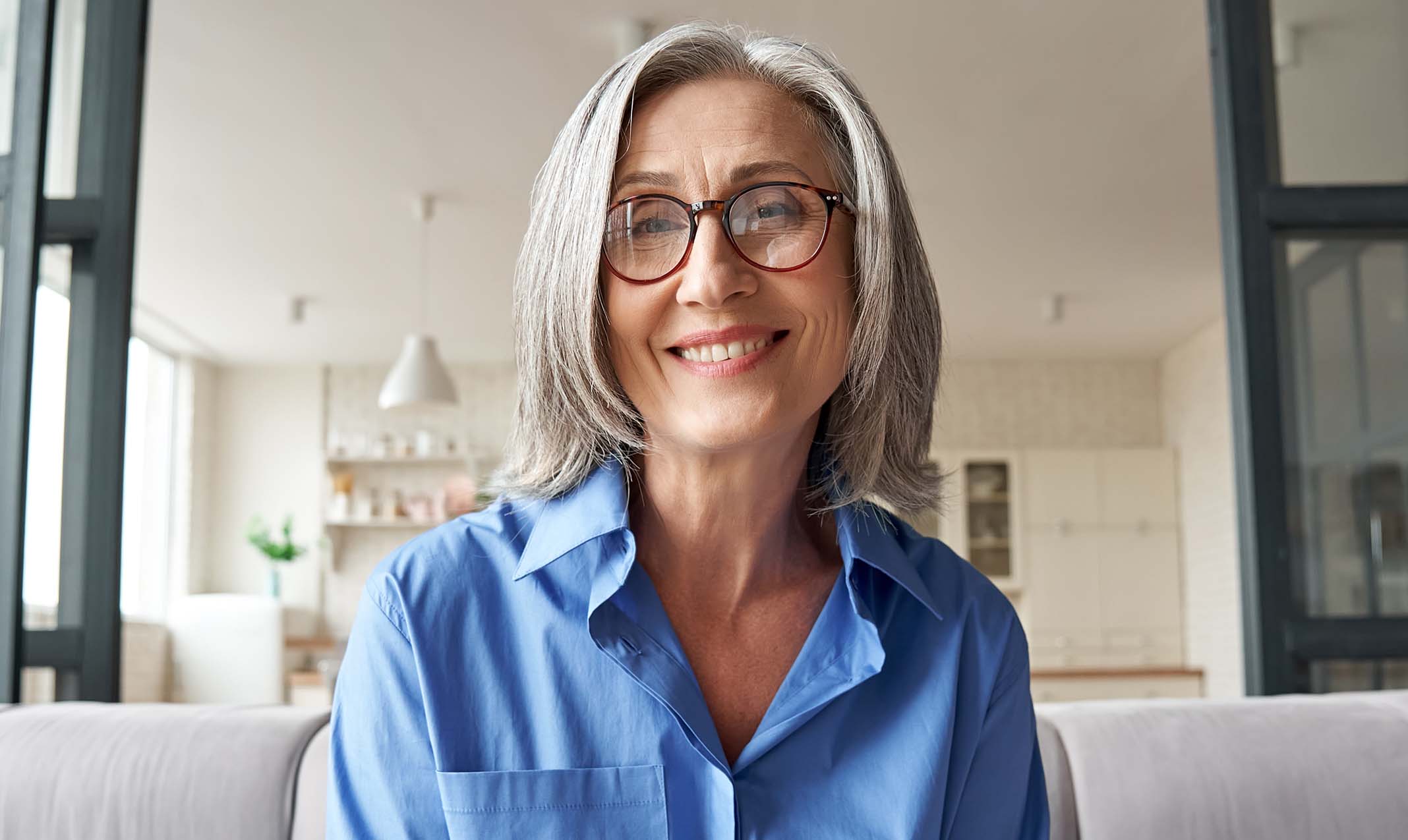 If missing teeth or loose dentures make you cover your mouth when smiling, or mean certain foods are off the menu, then dental implants can help reduce the pain and embarrassment
What are dental implants?
Dental implants are strong, permanent and realistic replacements for missing teeth. Not surprisingly, they are becoming extremely popular with patients.
The implants themselves are tiny titanium posts, which are gently inserted into the jawbone.  Over time the jawbone bonds with the titanium, providing what is in effect a false tooth root.  A crown is placed on top of the implant.
The end result is a replacement tooth that is so comfortable and realistic that you may even forget it's not one of your natural teeth!
How long will a dental implant take?
The actual implant placement surgery usually only takes around 15 minutes. The area around the implant is completely numbed up, so you won't feel anything. We have to use a drill, but it is very different from the high-pitched dental drills that so many people hate – all you will feel is a gentle vibration. If you are particularly nervous about the procedure, we can offer you sedation.
You do not have to have a gap in your teeth during treatment – we will be able to provide you with a comfortable, temporary replacement.
After your surgery, we will see you regularly to ensure that everything is healing well. After the implant has integrated with your jaw bone, your new crown, bridge or denture can be placed securely. Loose teeth and dentures should be a thing of the past!
In selected cases, implants can be placed and restored on the same visit. This reduces both inconvenience and cost. To find out your suitability for treatment, please come in for a free initial discussion about your treatment needs
Same day implants
If some or even all of your teeth are missing, rotten or loose, this reliable, same-day procedure can drastically improve your smile and quality of life.
This low-invasive procedure enables our fully qualified implant dentist to attach a fixed bridge to dental implants on the same day of treatment. All-On-4 dental implants have the same appearance as natural teeth and are extremely comfortable. And since they are fixed using only four implants, they are highly stable and can reduce treatment time and cost of other more traditional procedures
State-of-the-art technology like CT scanners and digital impressions allow us to design your smile precisely before we start any procedure
Sedation is available to help with anxiety
You can walk out with implants supporting a natural-looking bridge and implant on the same day as having failing teeth removed
Interest-free finance is available to spread the cost to suit your budget
Back to treatments